---
Tyler Cann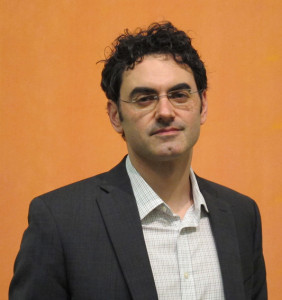 Born in Los Angeles, Cann completed his undergraduate studies art history at the University of California, Berkeley and continued as a PhD candidate in the department of History of Art + Architecture at Harvard University. Cann most recently held the position of curator at Ikon Gallery in Birmingham, UK, where he worked with artists such as Bedwyr Williams, Boyd & Evans, Sarah Browne, Stuart Whipps and Gillian Wearing. Prior to Ikon, Cann was a curator at the Govett-Brewster Art Gallery in New Zealand, where he developed numerous research-based exhibitions on the artist and experimental filmmaker Len Lye. These include Chronosome, The Cosmic Archive, All Souls Carnival, and, with Mercedes Vicente, Points of Contact: Jim Allen, Len Lye and Hélio Oiticica. At the Govett-Brewster, Cann also showed the work of artists Phil Dadson, Tessa Laird, Dane Mitchell, Andy Thomson and Daniel von Sturmer.
---
Amy Youngs
Amy M. Youngs creates biological art, interactive sculptures and digital media works that explore relationships between technology and animals – human and non-human. Research interests include: interactions with plants and animals, technological nature follies, constructed ecosystems and seeing through the eyes of machines. She has created installations that amplify the sounds and movements of living worms, indoor ecosystems that grow edible plants, a multi-channel interactive video sculpture for a science museum, as well as videos and community media projects. Youngs has exhibited her works nationally and internationally at venues such as the Te Papa Museum in New Zealand, the Trondheim Electronic Arts Centre in Norway, the Biennale of Electronic Arts in Australia, Centro Andaluz de Arte Contemporáneo in Spain and the Peabody Essex Museum in Salem, MA. She was awarded an Ohio Arts Council grant for her work and has published articles in Leonardo and Antennae. Her work has been profiled in books such as, Art in Action, Nature, Creativity & our Collective Future. She received an MFA from the School of the Art Institute of Chicago and a BA in Art from San Francisco State University. She is an Associate Professor of Art at the Ohio State University, where she teaches new media and eco art courses.
---
Alison Colman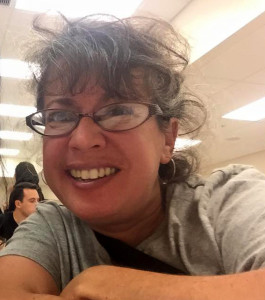 Alison Colman ventured into new media/digital art as an undergraduate at Carnegie Mellon in the late 1980's and early 1990's. She continued on this path as a freelance computer animator and graduate student in the Advanced Computing Center for Art and Design at The Ohio State University, where she developed a strong interest in web design, net art, cyberculture studies, art criticism, and education and earned an MA in 1997 and a PhD in 2003. Her work has been exhibited at SIGGRAPH '97 and the Parsons School of Art and Design in NYC. She has published articles on net art in journals such as Visual Arts Research, Studies in Art Education, and the Journal of Social Theory in Art Education and has lectured on net art and art criticism nationally and internationally. She has also written art criticism for the Tate Gallery Online and Furtherfield.com. From 2002 to 2007 she was an Assistant Professor of Art Education at Ohio University-Athens. She founded The Fuse Factory Electronic and Digital Art Lab in 2007, and is currently its Executive Director. In addition, she is a STEAM (Science-Technology-Engineering-Art-Math) educator for the YMCA of Central Ohio.
---
Kate Shannon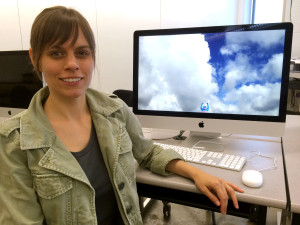 Kate Shannon is an associate professor at The Ohio State University Mansfield. The recipient of the 2013 Ohio State University Mansfield Campus Award for Excellence in Scholarship, she explores notions of desire, consumption, happiness, and loss through digitally manipulated photographs. Shannon received her master of fine arts degree in studio art from The Ohio State University and her bachelor of fine arts degree in studio art from the University of Kentucky. She currently resides in Columbus, Ohio.
---
Doo-Sung Yoo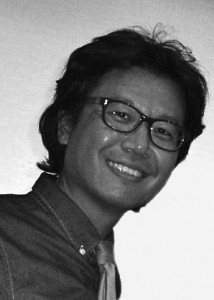 Doo Sung Yoo is a Korean new media artist who works in the United States. He explores hybrid art, synthesizing natural and unnatural technology within artwork, interweaving interdisciplinary media between arts, science, and technology, and finding and discovering the aesthetic possibilities for interactions between human and technological nature, and trans-species communication between human and non-human animals. His current focuses are on surpassing the human body and organic forms with technological augmentations, which explore beyond the conventional parameters of the natural world, which are illustrated in the Organ-Machine Hybrids, in which disembodied animal organs are combined with electronic devices within mechanical bodies and the human body. His experimental hybrids have been shown in many exhibitions and art festivals, such as the International Digital Arts Festival, Prospectives.09 at Reno, Nevada, and Ingenuity Fest 2012 at Cleveland, Ohio. He presented his works in the conference of International Symposium on Electronic Art (ISEA) 2012 at Albuquerque, New Mexico, and the conference of College Art Association (CAA) 2013 at New York City. His hybrids were also featured in the framework of lectures in the International Conference, Bodies on Stage: Acting Confronted by Technology 2015, Paris, France as well. His organ-machine hybrids were nationally and internationally reviewed and published in art magazines, books and journals, such as Intertekst (published by Laznia Centre for Contemporary Art, Poland), Evolution Haute Couture: Art and Science in the Post-Biological Age (published by the Kaliningrad Branch of the National Centre for Contemporary Arts, Russia), Wi: Journal of Mobile Culture (Canada), and the American art journal, Media-N, Journal of the New Media Caucus.