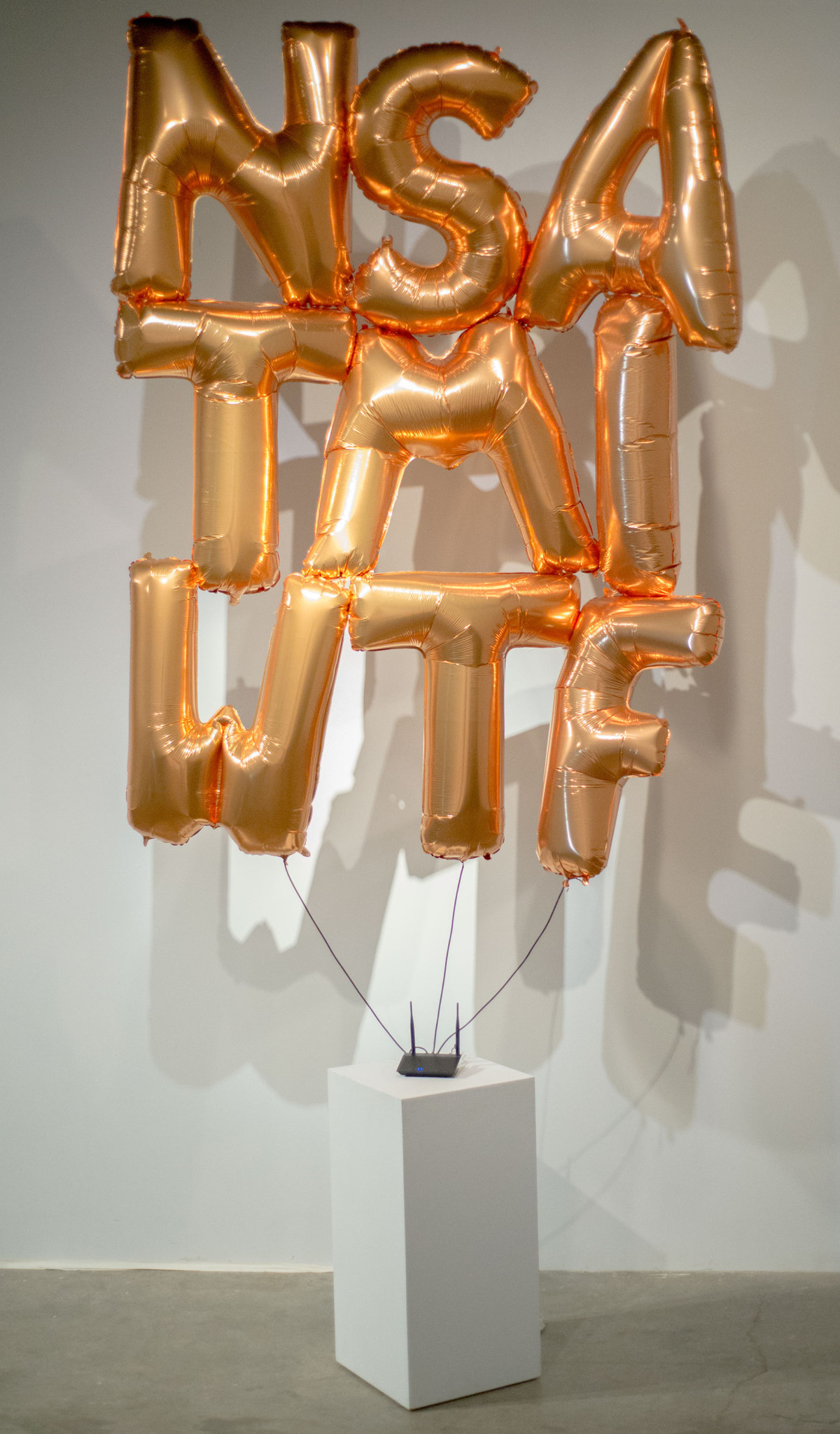 The Cloud is innocuous; it unassumingly engulfs us and we've been assured that living within The Cloud's all encompassing embrace is not only a convenience but a necessity. Once you come to terms with the relationship, The Cloud can become an intimate partner with whom one shares the geography of their interior self.
This work stands as both a physical visual signifier of our relationship with technology and as an intangible experience existing only online. The Cloud is composed of mylar balloons which function doubly as a tangible representation of the cloud and, using the short acronyms preferred by internet users, as a visual joke. The base, which holds the cloud aloft, is a public WiFi hot spot that requires connected users to accept the National Security Agency's justification for the mass collection of internet data. This behavior mimics the majority of internet users tacit acceptance of a policy that has been in place for some time. After every minute of browsing using The Cloud's WiFi connection, users are redirected to the NSA's website.
About the artist
Vincent Cohen is a third year student pursuing a BFA in the sculpture program at The Ohio State University. The artist resides in Columbus, OH and has shown work in both his home state and around the Midwest.
Links of other works' images, videos
https://vimeo.com/vincentcohen