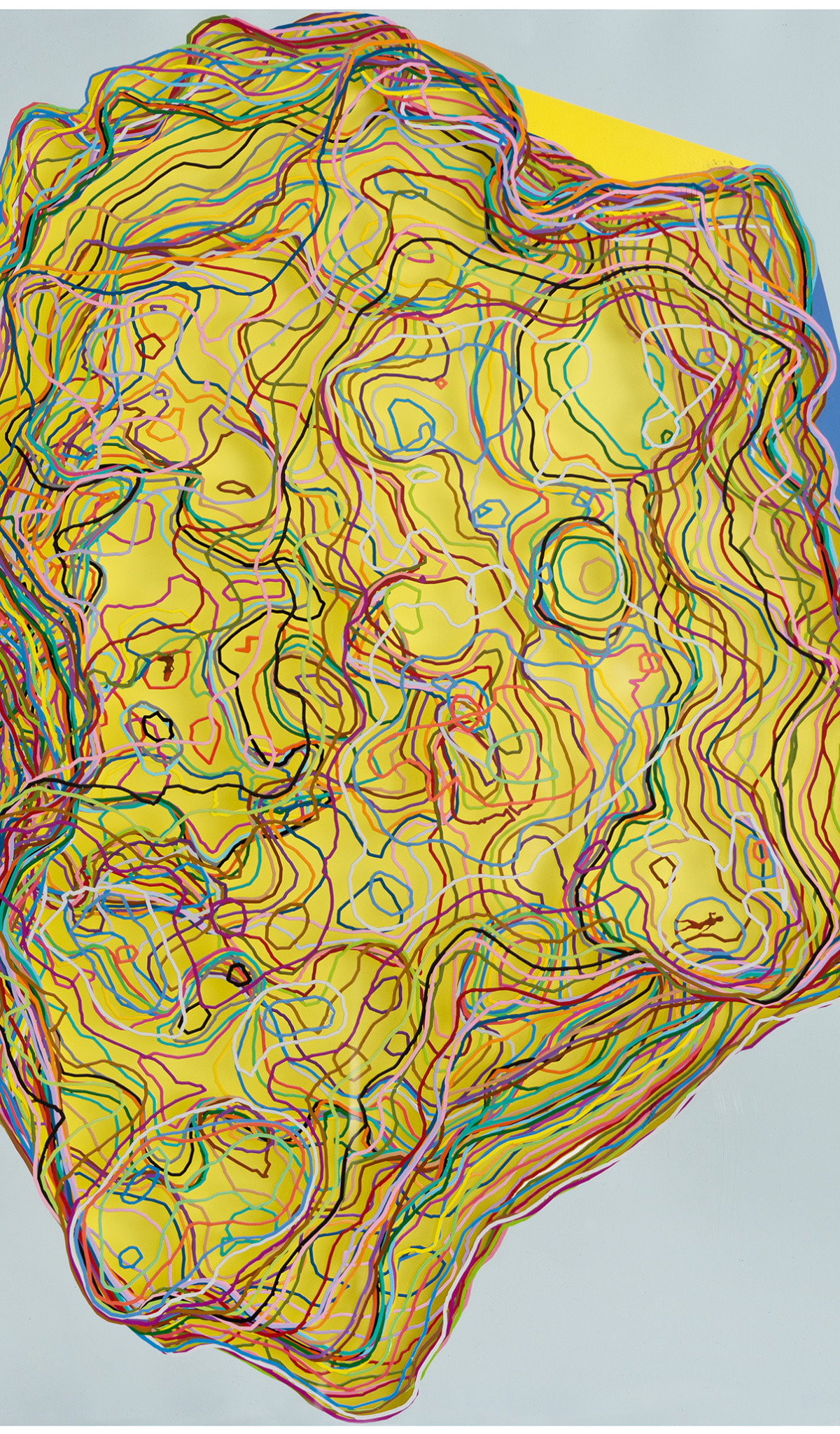 My current work, influenced by philosopher's stones, is a mash-up of architecture, landscape, and the figure. The works suggest architectural concoctions: part shrine, part commune, part scholar's rock, part disaster waiting to happen. I am interested in landscape, architecture and the figure as catalysts for our desires, aspirations and missteps.
I use several processes for making the work. For some pieces I stack and sculpt, responding to the form as I build it. For others, I find small rocks that are interesting, digitally scan them, and then alter the form using digital drawing. I cut layers on a laser and further alter the original form as I build the piece.
About the artist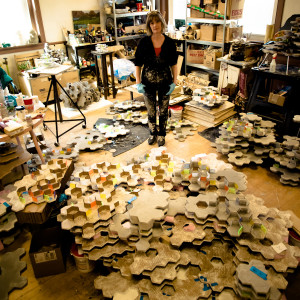 Hudson, NY artist Susan Meyer makes fantastical environments and sculptures that explore tensions between the communal and individual.
Meyer has exhibited throughout the US at venues including the Museum of Contemporary Art/Denver, Albany Institute of History and Art, Center for Visual Arts in Denver, Artspace New Haven, CT, Boulder Museum of Contemporary Art and Art Aqua Miami. Residencies include Sculpture Space, Anderson Ranch Art Center, Ucross and Pilchuck.
Meyer received a B.S. in Studio Art from Skidmore College and a M.F.A. from the Boston Museum School and Tufts University. She is an Assistant Professor at The Center for Art and Design at The College of Saint Rose in Albany, NY.
http://susanmeyersculpture.com/
http://artaxis.org/ceramics/meyer_susan/susan_meyer.html#1
https://www.facebook.com/susan.meyer.524